Professional Auto Detailing of Powell
Interior & Exterior Auto Detailing Services
---

ABOUT AUTOMOTIVE SOLUTIONS
Automotive Solutions is a top-of-the-line automotive detailing company.
panerai replica watches
We have been in business since 1999 and have satisfied thousands of customers
throughout north Columbus, Ohio,
including
Powell, Dublin, Worthington, and Delaware
. We offer services ranging from basic car washes to bumper-to-bumper detailing. We strive for perfection and outstanding customer service.
INTERIOR DETAILING
Thorough cleaning of interior—this means EVERYTHING IN YOUR VEHICLE'S INTERIOR GETS THOROUGHLY CLEANED including:
Dash and vents
Plastic and vinyl
Leather and fabric seats
Headliner
Door panels
Carpets and floor mats
Steam-cleaning included with all interior detailing
All windows, mirrors, and trunk area
We also use high-pressure air (an absolute must) in all the vents,swiss replica watches cracks, crevices, under and between seats, and other hard-to-reach places
EXTERIOR DETAILING
This is where I personally have over 19 years experience in paint restoration and know how to get your vehicle looking its best:
Thoroughly wash exterior
Clay bar treatment included with all exterior detailing
Remove bugs and tar
Buff, seal, and wax all painted surfaces as well as remove swirl marks, light scratches, and paint oxidation
All windows and mirrors
Clean wheels, wheel wells, and shine tires
DETAILING PACKAGES & PRICING
Exterior Deluxe ............ starting at

$199

Interior Deluxe ............. starting at

$199

The Full Deluxe ............ starting at

$299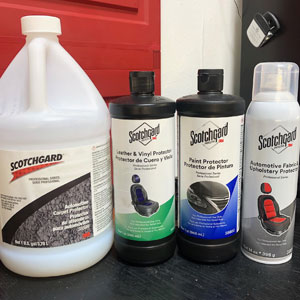 ScotchGard Protection .... starting at

$129




(protects carpet, leather, vinyl, paint, & upholstery)
*Limited time offer; restrictions may apply.


OUR GUARANTEE
If you are not 100% satisfied with our work, we will fix the problem or there is no charge.

I'm pretty sure you won't find that guarantee anywhere else.
Come discover Powell's best kept secret and get your car detailed right.

TESTIMONIALS
"They are AMAZING!! My car looks better than when I bought it brand new 3 years ago! Excellent work, very professional and friendly staff. Will definitely be back!"
—Pam
"John and his crew recently detailed my Mustang GT and Jeep Compass. The interior, exterior and engine compartment of both vehicles look like they are ready for a 'new car' showroom display. Their workmanship, attention to detail, quality of products used and responsiveness to special needs were outstanding. I HIGHLY recommend Automotive Solutions to anyone who cares about their classic...or their 'beater'."
—Clyde
"We took our son's car to John @ Automotive Solutions. His car was such a mess from camping, hiking and kayaking. John did such a great job. We were amazed at how clean John got our son's car. We will definitely go back for our next detailing. 100% satisfied customer."
—Cindi and Brian
"Amazing job done! Completely blew me away! Very affordable. Lowest around and best in show! Will be coming back for all my detail needs!"
—Robert
"Very professional and courteous. Detailed my car in a very timely manner and on a Sunday they definitely get 5 stars from me!"
—Michele
"I contacted John last Wednesday about detailing my 2012 Tucson. He agreed to do it (interior/exterior/ending) today (Memorial Day) when he didn't have too. We met him at 9:30 at his shop. I turned the car over to him after he asked what my priorities were. I told him and we left. I had left with expectations!! He messaged me at 12:11 and said the vehicle was done. When we got there John walked me around the car and he showed and explained what he did. I was (am still) very impressed. Then he said "I did what I could with the engine but it is what it is" and he lifted the hood. I was ABSOLUTELY AMAZED. The engine was clean and shiny. It was like it was new. I know how old my 2012 Tucson is but it's like driving a new car. I almost hate to get in it. If you're looking for a car detail company stop right here and look no further!!! Thanks Automotive Solutions!!! We will definitely be back again."
—Patrick VanWert
"Absolutely fantastic! Exceeded expectations. Brought in a mini-van that had been abused by 4 little kids and freshly puked in. It left in as good of condition as when we bought it. Unbelievable! Highest Recommendation."
—Steve Bartos
"If you want a ★★★★★ detail job go to Automotive Solutions great people & honest. You won't be disappointed."
—Dan Schneider
"Needed a quick cleanup after a 'ride-share incident.' John and his staff helped me out on very shorty notice, unlike the other guys that are too busy to help a customer in need. Even took out a significant scratch. Great quality job, great reasonable price. Recommended. I know I'll be back!"
—Richard Stewart
"Fantastic service! Very thorough job. Made my seven year old car look brand new!!"
—Joan
"As a retired person who had nowhere to go, I was able to sit in the shop and watch the team work on my car. I had treated my car like a truck when I made 2 moves this summer. It was amazing to see these 3 work together! I would have thought it was clean after an hour of work, however they worked more than twice that until it was done to their standard! I'm driving now with new respect for my car! I'll be back to get it cleaned after the ravages of winter."
—Barb Thompson
"The suv looks amazing. I brought John a 2015 BLACK Escalade ESV that had some swirling and scratches and he basically restored it to a factory finish. In the full sunlight there was not a spot on it. John definitely knows what he's talking about and what he's doing. Can't thank you enough man I'll definitely be bringing my vehicles to you from now on."
—JR
"I rarely write reviews but Automotive Solutions is most deserving of one. I take very good care of my Range Rover and I could not have been happier with the work that John and his team performed. This is an organization that takes great pride in their work and it really shows. If you want a car that looks like it was just driven out of the showroom, I don't believe you can go wrong trusting your vehicle to Automotive Solutions."
—John Roberts
"My car was pretty wrecked due to having two dogs one of which sheds quite terribly. John and his co worker did an AMAZING job getting my car back to looking like new! I'm beyond impressed with the hard work that went into taking care if my car, thank you!!"
—Britney
"I loved my experience. Very professional. No issues. Made my car look brand new. What threw me off is he was social conscious. I will pass on his reference."
—Andrew
"John and his wife did a fantastic job on my car and brought it back to life. I called them on a Wednesday and they fit me in the next day and worked around my schedule. Excellent value and professionalism. 5 star review. I will definitely be back and will be recommending Automotive Solutions of Powell to anyone that needs a detail. Thank you again!!"
—Nick Cline
"Couldn't find full detail service anywhere close to me in the Wilmington area. I was driving to Columbus daily for treatments and called Automotive Solutions. They were super nice and worked around my schedule. My car hadn't been deep cleaned in years. When I picked it up, it looked like new! I'm so proud of it. The Full Deluxe is pricey but worth it to give your car new life! Mine has lasted 100k miles and I'm hoping to drive it for another 100k. With my car looking this good, that'll be easy."
—K. Tigar
"Thanks for doing such a fantastic job. You and your team clearly went above and beyond to make the car look as good as possible. I really appreciate your attention to detail. I will be recommending you people for sure."
—Mike McNeill
"I couldn't be more proud of the service that Automotive Solutions provided me with and you have a beyond satisfied customer. The three of them did an amazing job."
—Hunter Colvin
"They did an absolutely remarkable detailing on my daughter's car. We were visiting and wanted to have her car detailed. We were so amazed at how this 7 year old, very dirty car looked pled brand new. We don't live here but will definitely make a trip back to get my husband's truck detailed. THANK YOU SO MUCH!!!!!"
—Maria
"The team did a remarkable job detailing both the interior and exterior of my car. I drove off with what felt like a brand new car. I will be back!"
—Diane Weaver
"WOW WOW WOW is all I can say that John helped me with my car!! My daughter ran over a spilled 5 gallon of paint on the road and got all over the sides, back, wheels and wheels wells of her car!! Black car and white spilled paint. I called John Sunday, while closed and left a message and he called me back about 30 mins later and offered for me to come in that day!! Even on his day off! After I sent him pictures he knew it was going to be a long process so I dropped it off the next day Monday at 9am and got it back by 4pm. I was so worried it wouldn't come off but when I pulled up I was amazed!! It looked just like the day I got it off the show room floor..maybe even better!! John and his company were so professional, very accommodating and nice. What he did was above and beyond. He even got it off underneath the car!! The wheel wells were so bad and now you wouldn't even notice at it what had happened. I HIGHLY recommend Automotive Solutions for ANY of your needs!! I can't wait to take my other car to him to get it all shined up. I will definitely be recommending this place to ALL my friends!! Thanks Again!!!"
—April Lefever
"Automotive Solutions went out of there way to accommodate me today. I got there at 9:30 a.m. and my son was having surgery at 3:00. They told me it would 6 hours but when I said my son was to have surgery, they were finished by 1:00. The detail work was amazing both inside and out. Looks like a new car and its a 2014 Toyota. Thank you so much. Well worth the price and the drive. I drove from New Albany because of the reviews. Stood up to the best!"
—Ruby Van Meter
"John and everyone at Automotive Solutions were tremendous! Their work was impeccable! John's communication was outstanding throughout our experience in that he continually texted us progress reports as the car detailing commenced. John and crew went above and beyond what I would consider "normal" detailing! We would highly recommend their services and appreciated all their hard work!"
—Lawrence & Treva

SHARE YOUR TESTIMONIAL
---
Dublin - Powell - Worthington - Delaware - Columbus - Westerville - Upper Arlington